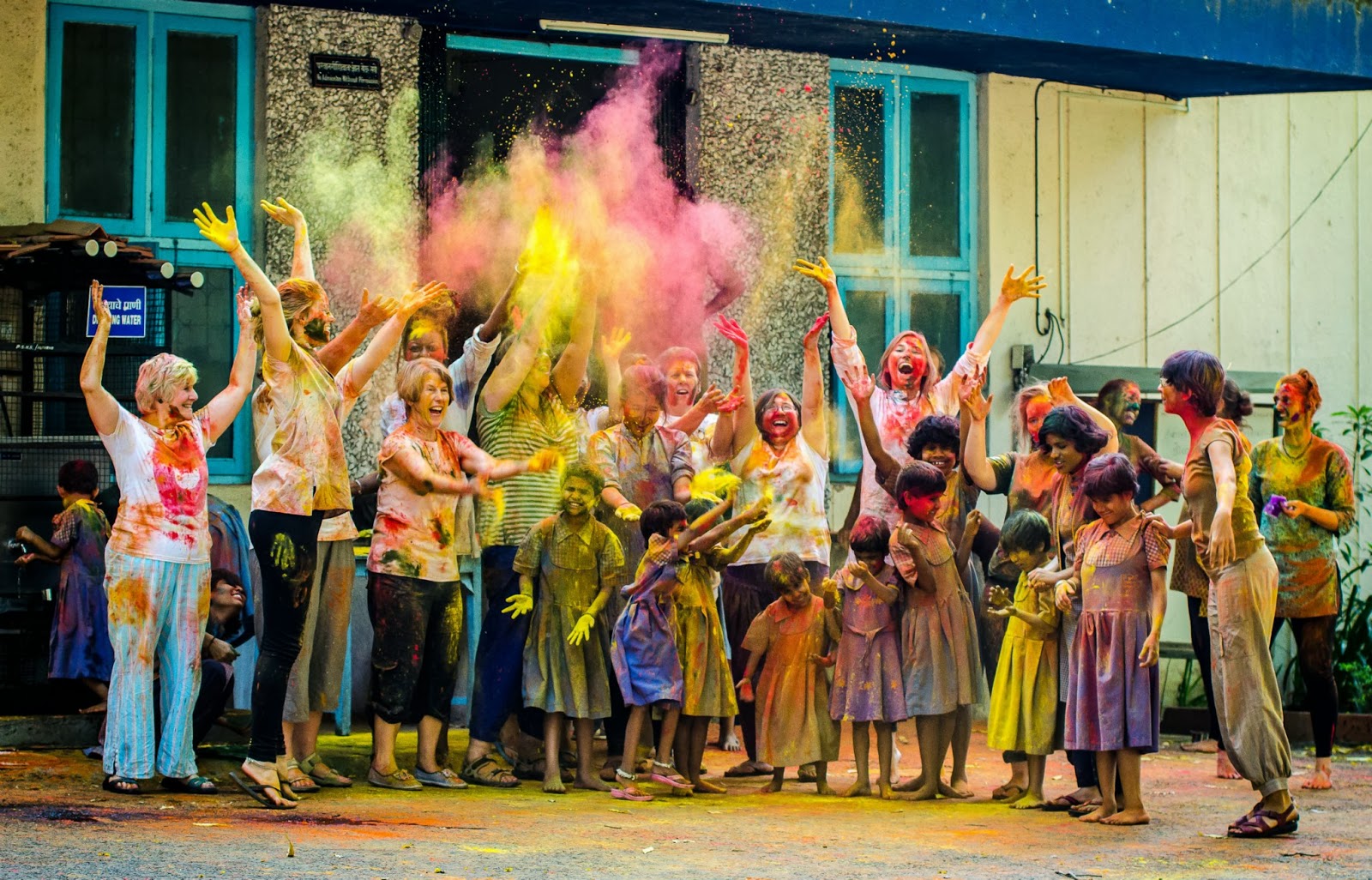 RELIGION
Holi, the Indian festival of colours, finds its mention in numerous ancient Hindu scriptures such as the Purva Mimamsa Sutras or the Kathaka Grihya Sutra.
The legend recounts demon lord Hiranyakashipu's attempt to avenge his younger brother's killing by Lord Vishnu and ultimately gaining total power over heaven, earth and underworld. Wanting to punish the disloyalty of his son Prahlada who was a devotee of Lord Vishnu and refused to worship his father, Hiranyakashipu ordered his evil sister Holika to assassinate him. Being immune to fire, she tricked Prahlada into sitting with her on a pyre. However, due to Holikas malicious intentions, her power was transfered to Prahlada. Holika burned to ashes, while Prahlada managed to escape. Today, this event is celebrated as Holika Dahan and symbolises the victory of good over evil
CULTURE
The festival of Holi originated in the celebration of the arrival of spring. In the months of  March and April , trees burst out into blossoms and colours fill our horizon. It is also a time when the sun has started his northward journey and days start getting warmer. Beyond the myths around Holika Dahan, the second day of the Holi festival called Dhuleti is all about colour and water.
Holi is the one Indian festival where people of all castes and creeds get together and colour each other joyfully and vibrantly. It is more of a social gathering than a religious one and brings society together in a great celebration.
NATURE
Holi lasts for a night and a day, starting on the evening of the Purnima (Full Moon day) falling in the Vikram Samvat Calendar, in the Hindu calendar month of Phalguna, which falls around middle of March in the Gregorian calendar. The first evening is known as Holika Dahan (burning of demon holika) or Chhoti Holi and the following day as Holi, Rangwali Holi, Dhuleti, Dhulandi, or Phagwah. (Source: Wikipedia)
It also marks the coming of spring, and in different parts of the country is variously celebrated as Vasant Panchami or Rang Panchami. During this season, trees in India blossom into gorgeous colours and many of these flowers were originally used to make the Holi colours. As the temperatures rise, Holi allows the body to cool down with medicinal cooling herbs and water as part of the festival.
TOXICS
Many of the colours commonly used to play Holi are extremely toxic. Studies have shown that most of these colours are oxidized metals or industrial dyes mixed with engine oil. For instance, the green comes from copper sulphate, purple has chromium, silver is aluminium, black contains lead oxide and the shiny colours are a result of powdered glass or mica being added to them. All these are toxic and dangerous and can result in various problems ranging from skin allergies to cancer, eye irritation to blindness and much more. Find below an overview of each colour and the associated health risks:
Black (lead oxide) – renal failure;
Green (copper sulphate) – eye allergies, puffiness and temporary blindness;
Silver (aluminium bromide) – carcinogenic;
Blue (Prussian blue) – contract dermatitis;
Red (mercury sulphite) – carcinogenic, i.e. causes skin cancer.
Read More
LEGISLATION
The Government of India has not yet created regulations for the production and sale of Natural Holi colours. Since it is neither a drug nor a cosmetic, is a seasonal product that is a one time use consumable, it is not categorised under the food, medical or cosmetic industry. Discussions around this have been ongoing as NGOs point out the need for legislation around the safety of Holi colours.
ALTERNATIVES
Natural colours can be easily constituted from various sources:
Vegetable colours from food ingredients;
Mineral colours and soils;
Colours made of waste flowers.
As Holi colours are a one time consumable product, they need to be affordable and accessible. Traditionally, Holi colours were made using flowers and leaves. Some of these flowers are rare to find in the urban context and, therefore, to prevent exploitation of forest resources, eCoexist refrains from using them. Colours made of food ingredients and agricultural waste, are easy to produce and cheaper. They can be made at home and can also provide supplemental income for farmers by utilising their agricultural waste. Read More
EDUCATIONAL SESSIONS
When we first started the Safe Holi campaign, there was very little awareness about the issue amongst the Indian public and almost no natural alternatives available in the country. Like all our work, we began with education. We developed educational posters along with the Center for Environment Education, that were sent to a network of schools. Alongside this we offered simple workshops for school children where we taught them how easy it was to make natural colours at home. Articles were written in the media and interviews given on the radio, explaining to people the issue of toxicity in industrial Holi colours and encouraging them to make them themselves at home. We also needed to educate the market, and this happened over several ongoing conversations with retail chains and shop owners. Slowly, as awareness grew, our work went deeper into the creation of livelihoods from the colours.
HOLI HEARTS PARTIES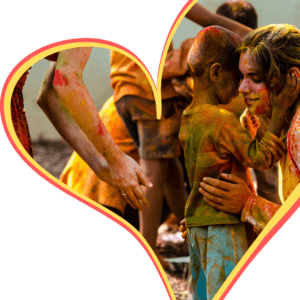 About eCoexist's unique tradition of playing Holi with challenged and vulnerable groups:
CREATING LIVELIHOODS
The Holi colours project has offered supplemental income to several challenged groups over the years. We have worked with
Women farmers at Vanastree, Sirsi, Karnataka
Women Prisoners, Yerawada Central Jail, Pune
Residents of the Maher ashram for the homeless, Pune
Various women self help groups, Pune
Women of Ahwalwadi
About our engagement with these groups:
Rang Dulaar on Doordarshan March 2022
RANG DULAAR NATURAL COLOURS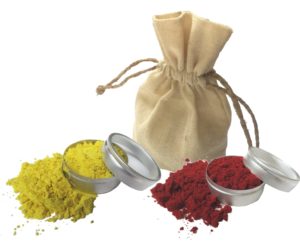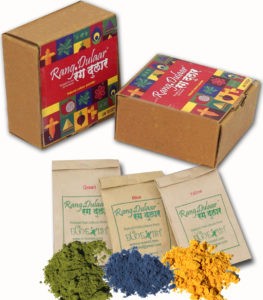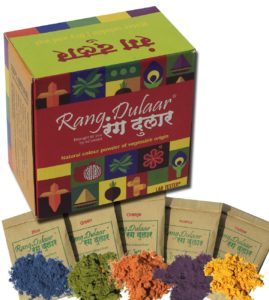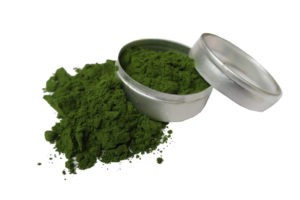 Colours made of natural ingredients such as turmeric, indigo and rice flour, leave your skin feeling fresh and healthy while bringing an abundance of joy and cheer to the festivities. They also provide an income to several underprivileged groups from farmers to prisoners to self-help groups.