The Safe Holi campaign began with education efforts under the Kalpavriksh Environment Action Group. In our starting year 2004, there was very little awareness around the toxicity of chemical colours. We based our work on studies done by Toxics Link, Delhi, and took inspiration from the Clean India Holi campaign run by Development Alternatives, Delhi. For the next five years, our efforts to educate included:
Speaking to people outside stores;
Writing media articles and children stories;
Researching various aspects of chemical colours;
Designing posters for educational purposes;
Doing demonstrations of how easily Holi colours can be made at home.
A set of three educational posters were designed along with the Center for Environment Education, which were then sent out to several schools in Maharashtra. These were available in English and Hindi.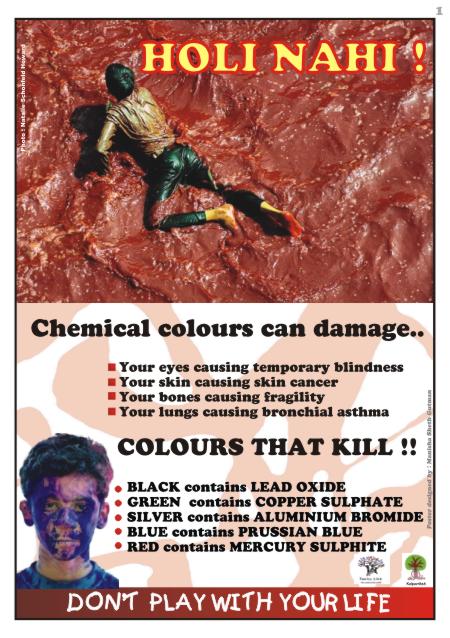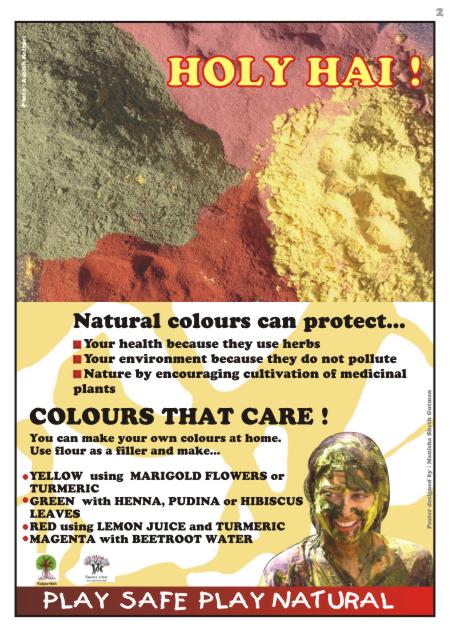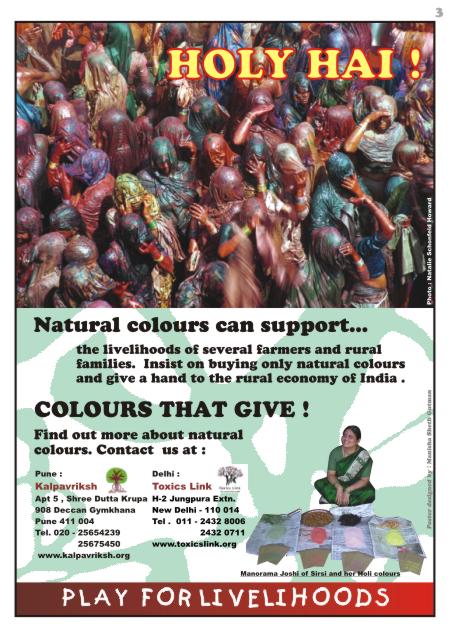 EDUCATION IN SCHOOLS
Several school sessions were conducted to explain about toxicity of chemical colours and to teach children how to make their own colours.
Symbiosis International School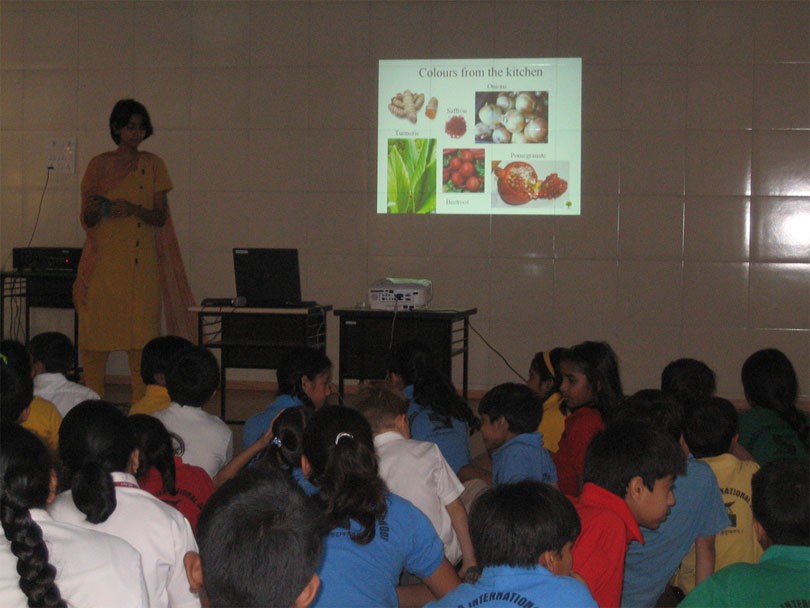 Delhi Public School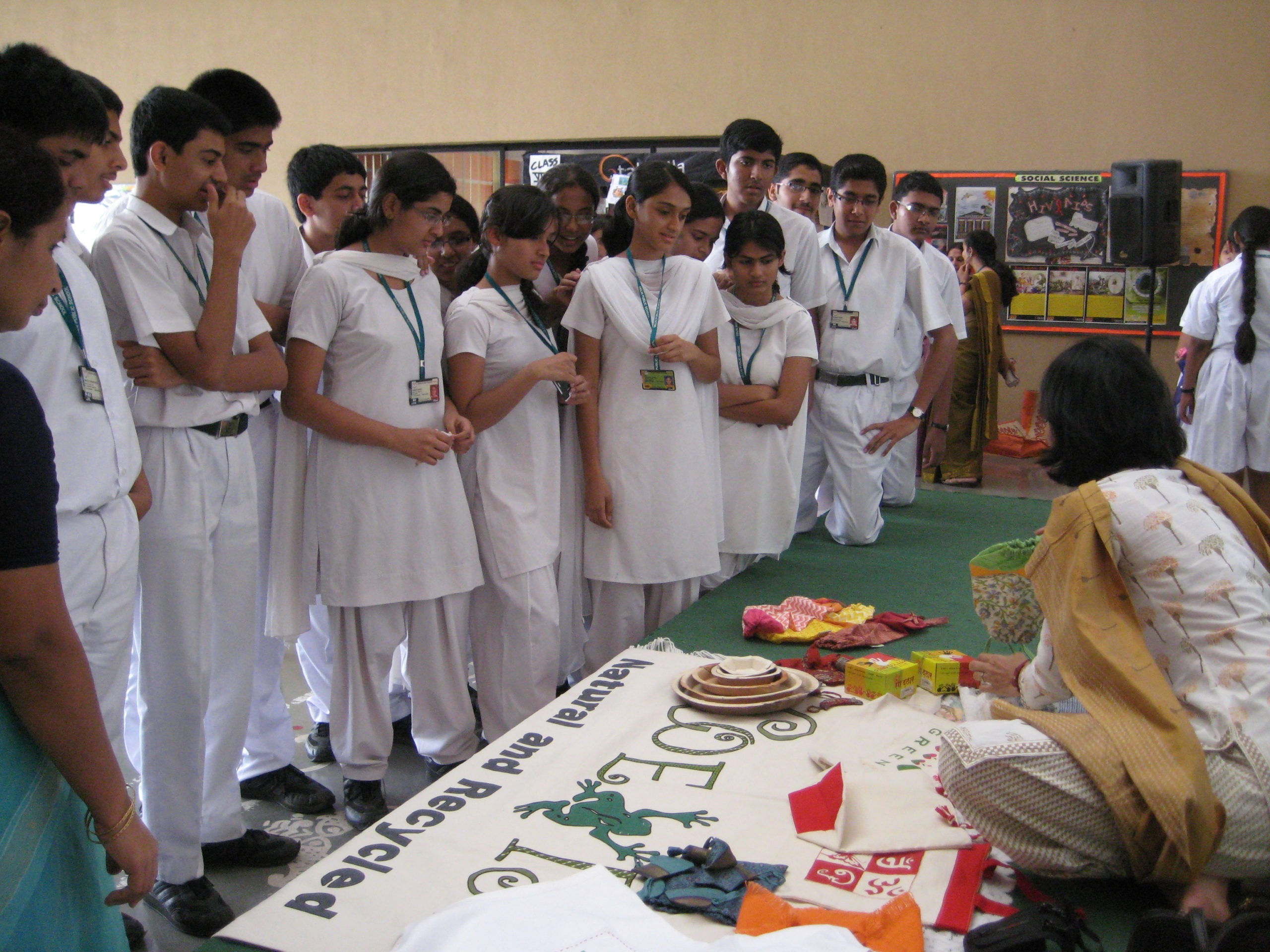 Symbiosis International School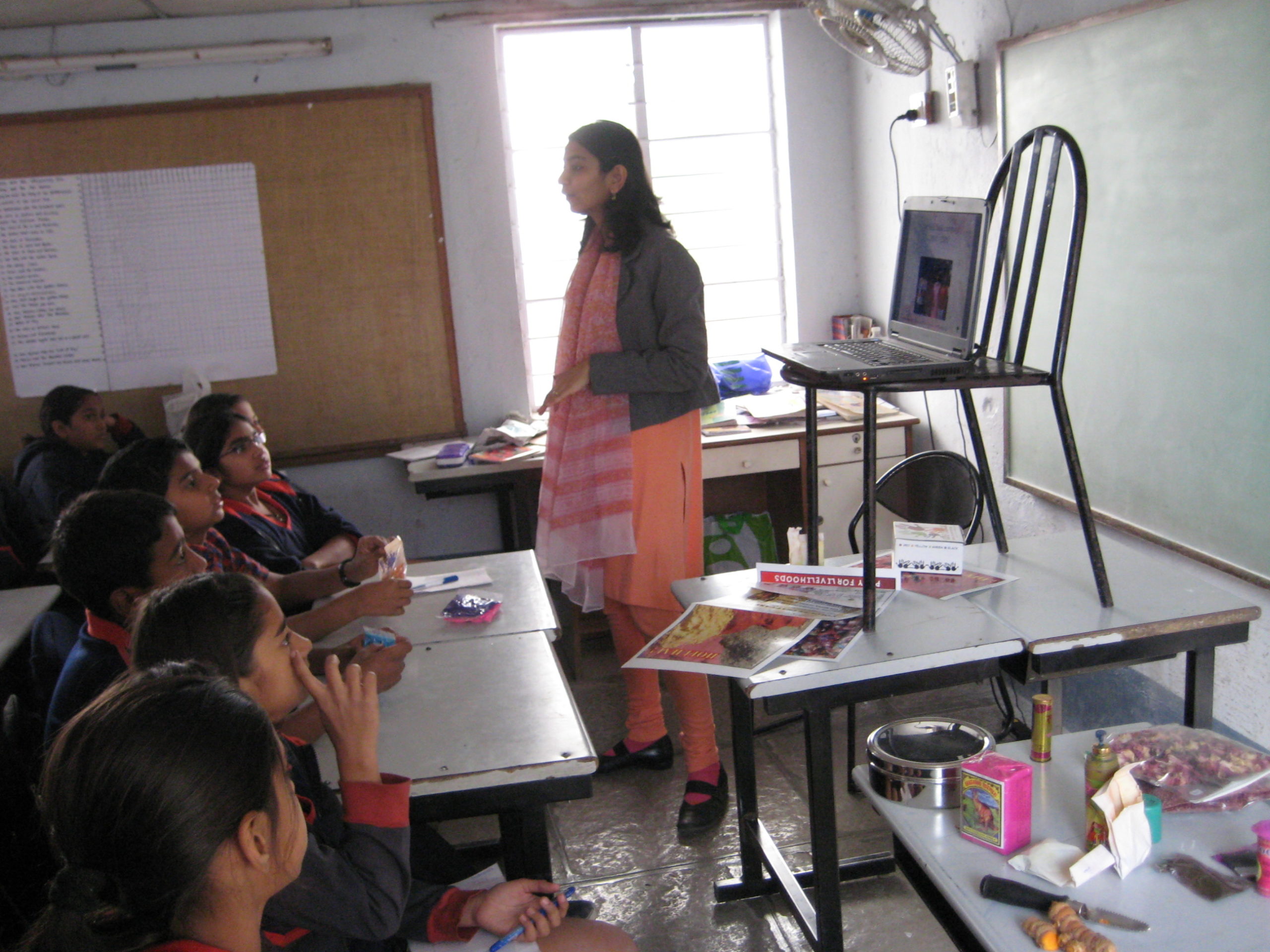 Visiting Japanese group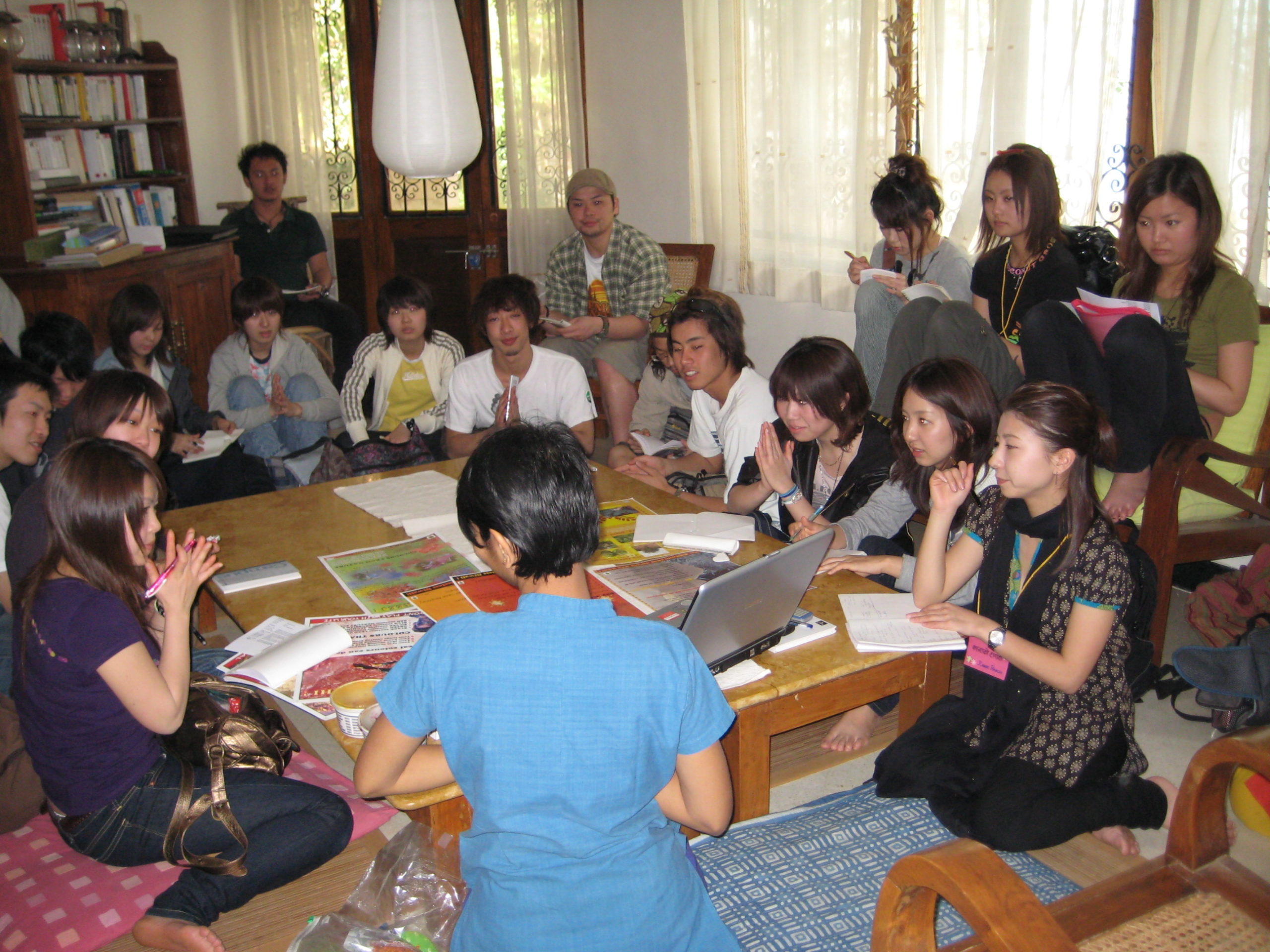 SOCIAL FORESTRY : National Green Corps
The Social Forestry Department approached us to explore developing colours as a livelihood option for those living in remote forest areas. In collaboration with them, we developed educational material for the National green Corps programme and also advised them on how to go about making the colours in remote areas.
TOYS FROM TRASH : Make your own Pichkari
We were honoured to work with Sri Arvind Gupta, who is a physicist who teaches children science by making toys out of trash. Arvind ji had designed a simple water pistol using waste plastic bottles – we saw this as an excellent solution to the plastic pistols being sold to children most of which came in the shape of guns. By learning how to make their own pichkari ( water pistol) children could see that plastic water bottle could be reused for several things and need not be immediately thrown away. We designed a poster and as part of this project worked with rag pickers to convert several waste water bottles into pichkaris. These were then distributed for free to school children.