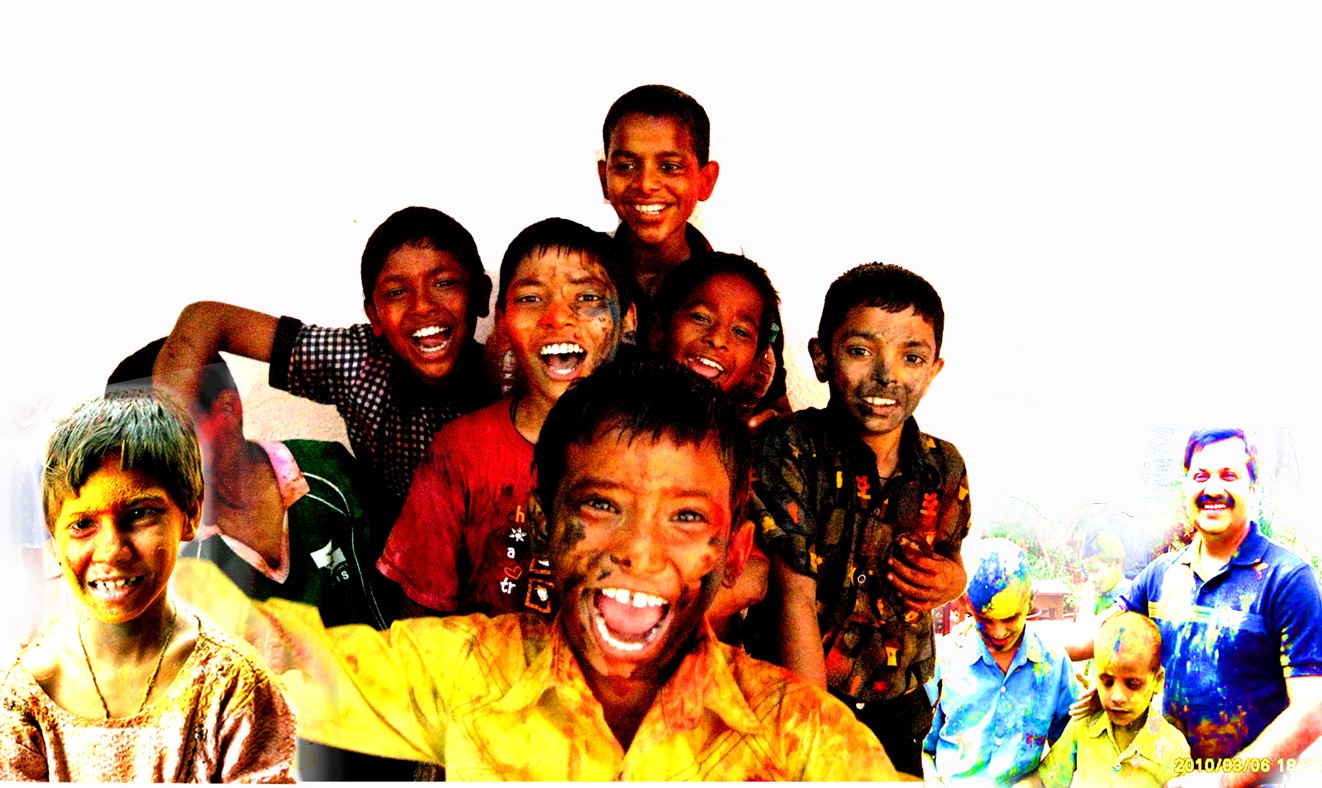 Every child deserves to experience love, celebration and joy. Often, when we reach out to children who are less privileged than us, we offer help in the way of finance, food or clothing. Beyond these three basic necessities, there is something without a child cannot survive – occasions to be cheerful and celebrate. Moments of grief and joy, when shared together, create bonds that will forever be imprinted on the child's heart.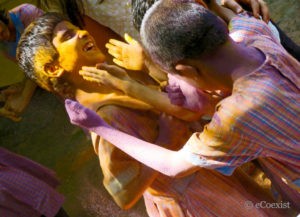 In 2004, we lost our dear friend, Madhulika Goyal, to a tragic road accident. She had worked for several years with special needs children and had recently started helping with the Safe Holi campaign. Madhulika loved playing Holi.
A few years after eCoexist's foundation, we decided to go and play Holi with visually impaired girls at the Home and School for Blind Girls, Pune, in memory of Madhulika. "What might a blind girl care about colours?", you might think. But the experience was unforgettable! The girls with failing vision were still able to somehow see the colour, and those who could not, asked us with excitement which colour was which.
Once they had become familiar with us they started to play, initially with hesitation, then with confidence and eventually with impudence, sneaking up on us with buckets of water and fistfuls of colour.
Most of all, they loved being touched and touching us. The event was filled with laughter and shrieks of joy, and our eyes were moist at end of it.
This led to the beautiful tradition of organising Holi parties for children of all kinds: Children of construction site and sex workers, mentally or physically challenged children or orphaned and abandoned children. Every year, we collect requests from various NGOs who would like their children to experience Holi. We then look for corporates or individuals who would be willing to sponsor the party. We also encourage these companies to send their employees to volunteer and play with the children leading to memorable experiences for everyone. The Holi Hearts, as we call the parties, spread the joy and colours of spring with the use of our natural Holi colours that are safe for all to use.
Each time we have played with various special children, we have come home with hearts that are slightly more open and minds that are willing to change their perspective. Not all of us have a special needs child in our life, or know one intimately in our network of friends and family. We carry prejudices and concerns about these kids that we may not be aware of until we actually interact with them. Sometimes, the most sensitive volunteer is stunned by the challenge a child with special needs is facing, and this may paralyse them momentarily, not knowing how to behave or how to engage with them respectfully and lovingly.
Through these events, we have seen volunteers open up, often with the help of the person with special needs, who gets into a conversation with them until both find a common ground to connect with.
The impact that this leaves on people is evident: Even years later we still get calls from people, remembering how they played Holi with us and saying how much it has moved them.
For corporate teams, such an experience allows for a shift of understanding, into empathy and compassion for others, and this slowly unfolds in the team over time.
OUR FRIENDS : NGO PARTNERS
The various special groups and NGOs that we have played Holi with over the years:
Nav Kshitj Home for the Mentally Challenged, Pune
Bal Kalyan Sanstha, Pune
BSSK, Pune
Teach for India schools, Pune
Vidya Jyoti School, Pune
Maher Ashram, Pune
Door Step School, Pune
Poona School and Home for Blind Boys
Poona School and Home for Blind Girls
Salaam Baalak Trust, Mumbai

Bal Kalyan Sanstha, Pune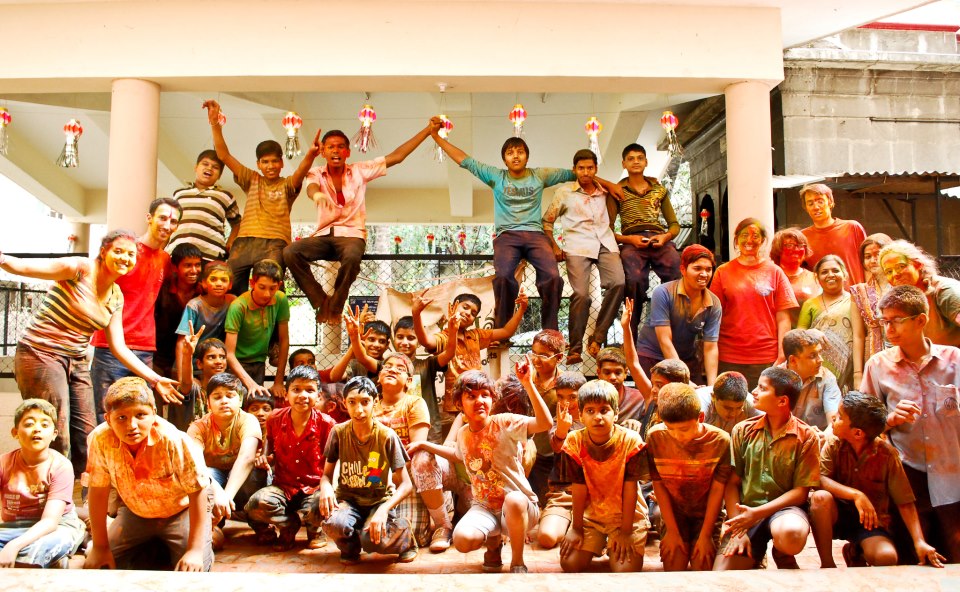 Vidya Jyoti, Pune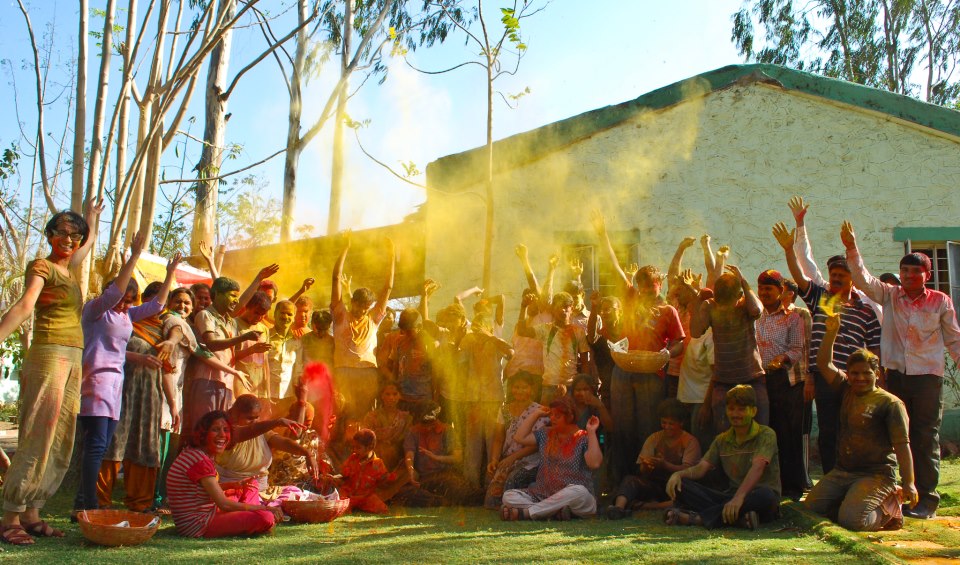 Nav Kshitij Home for the Mentally Challenged, Pune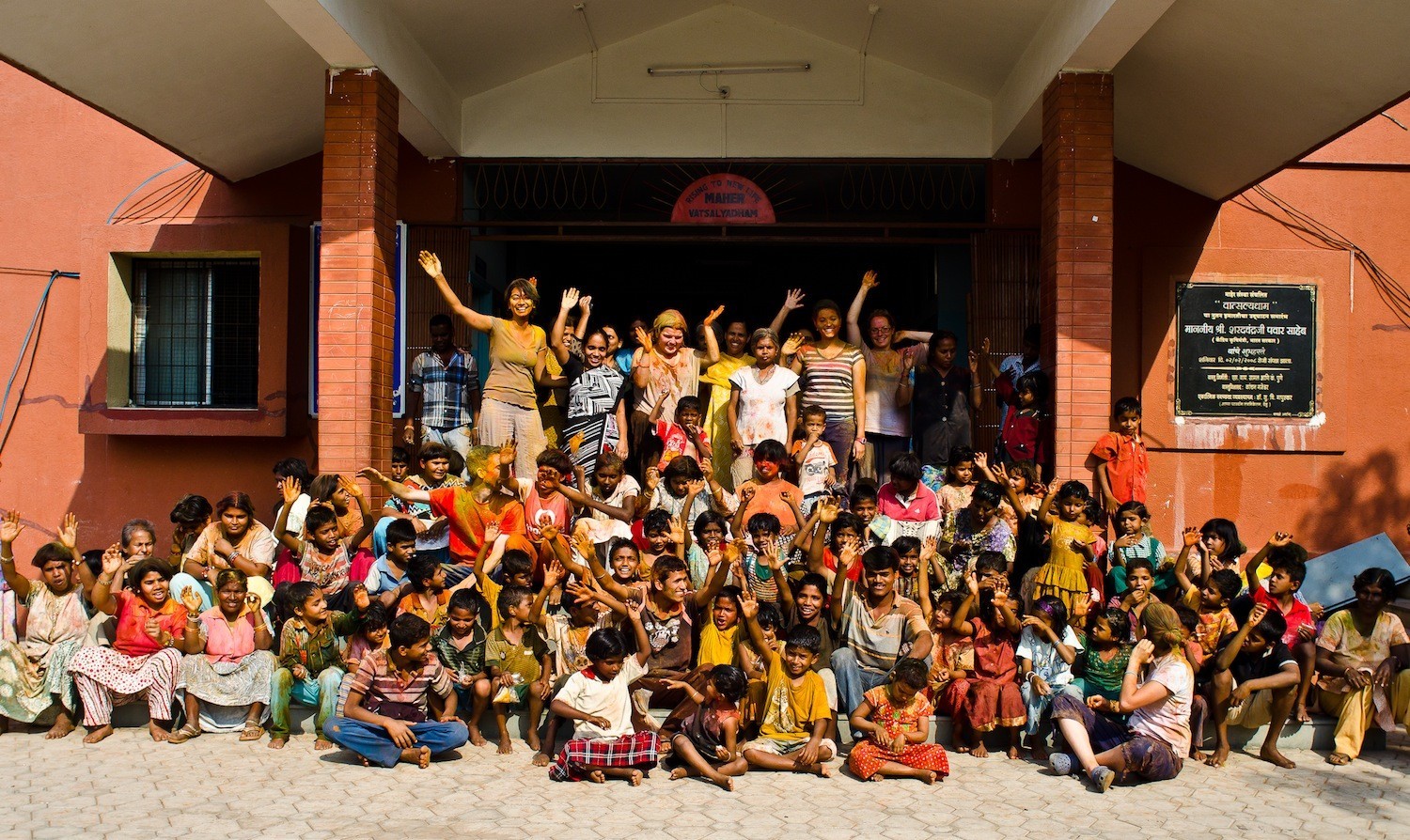 Maher Ashram , Pune
COME PLAY WITH US
Ways in which you can participate in the Holi hearts...
This Holi, step out of your world to go and play for a few hours with children, whose capacity for joy will uplift your heart!
Contact us for:
1. SPONSOR Natural Holi colours for an NGO event
2. ORGANISE a Natural Holi party for your children
3. VOLUNTEER to play with the kids and help organise these events:
Call Manisha at 9049146644