Medicinal and indigenous plant conservation | Wilderness in the city
A beautiful green haven,  it's a 45-minute drive from Pune city, 5 Km from the Hinjewadi IT hub, and 6 Km from the Mumbai-Bangalore Highway. Tucked away in a quiet valley, surrounded by a forest of trees, the farmhouse and cottages are amidst wetlands, bamboo groves and fruit trees, Gir and mixed breed cows, and a plant nursery.
Pune was a dry decidous forest ecosystem many years ago - the J E Farms is growing to become a representative of Pune's original habitat. It takes a lifetime to grow a forest and the hosts have been steadily working at this. With trees of different ages, birds squirrels and bats, they are nurturing an entire eco system - watching what grows naturally on the farm and introducing carefully what the terrain will take.
' Even though Pune may have a lot more trees in fifty years from now, it won't have wilderness. People need to understand and appreciate the value of wilderness - of allowing Nature to take charge. If you compare, Mahableshwar with Panchgani, you will see that the former still retains a wild quality whereas Panchgani has been overtaken with exotics.'  Vivek Gour Broome 
The J E Farms welcomes visitors who would like to immerse themselves in wilderness, in an unmanicured experience of Nature and self. The  farm is not an entertainment or picnic spot.
Click here to get a sense of the rich biodiversity of this unique patch of Jambe forest
ASHOK AND LEELA GOUR BROOME
The Jambe Environment Farms was the initiative of Ashok and Leela Broome. The Gour Broome family have been running Jambe Environment Farm (JEF)  for 39 years. Ashok , a tea planter and now gentleman farmer, and his wife Leela enjoy having visitors, except in the summer, when they remain closed for maintainance.  She is a writer of childrens fiction. Until recently they conducted nature and environment camps for children 7 - 12 years.  The family are enthusiastic environment-friendly people, and attempt to grow and eat organic foods, buy local produce, and live in as earth friendly a manner as possible. Their home is very rustic, a blend of East and West. Most visitors love the ambiance.
VIVEK AND NEEMA GOUR BROOME
For the last two decades it has been managed by their son Vivek Gour Broome and his wife Neema Pathak Gour Broome. A passionate botanist, Vivek's area of speciality is indigenous trees and rare medicinal plants. He is a consultant for organic farming, medicinal plant cultivation, indigenous tree and bamboo plantations, and landscaping architecture using indigenous plants. He has also been team-involved with restoration and rehabilitation of mines and other degraded landscapes. Neema works with an NGO on community based Biodiversity conservation and conservation laws and policies.
PROJECTS AT JAMBE
Activities you can experience
ORGANIC DAIRY
The Farm has about ten cows - Gir and Holstein – Fresian cross. The cows are fed on natural grass growing on and around the farm, fodder grown on the farm (some acquired from other organic farms) and natural cattle-feed. Both A1 and A2 type cow milk is supplied to a number of discerning clients in Pune (in Aundh, Baner, Pashan, Panchavati and the University).
SPACE FOR EVENTS
We rent rustic and simple outdoor space housing up to 30 people for activities such as Meditation sessions, yoga sessions, Hands-on Farming sessions, outdoor classrooms for nature studies, among others.
FARM TOURS
JE Farms organizes one-day farm visits for groups who want to spend time in the outdoors with friends and family. The JE farms offers a unique experience as it is a patch of wilderness within the city. One can explore the lotus pond, the treehouse and simply rest under bamboo groves.
VOLUNTEER OPPORTUNITIES
This is an opportunity for people to visit the farm regularly to work in the farm and improve their farming skills. Farm volunteers generally come in the morning and go back home in the evening. This opportunity is only open to those who can commit for a minimum of three months of regular volunteer work.
BAMBOO CULTIVATION
Viveks passion for bamboo has resulted in the collection and cultivation of a variety of bamboo species on the farm. Walk with Vivek to learn all about bamboo.
THE TREE HOUSE
By far the favourite activity for kids is the tree house, which can occupy them for hours together. Adults are also not immune to the charms of lying down among tree canopies.
MEDICINAL PLANTS NURSERY
Our J.E.Farm Nursery on the farm has probably one of the most extensive collections of indigenous trees, medicinal plants, wetland species, indigenous grasses, bamboos and indigenous and non-indigenous aromatic, ornamental and condimental herbs, covering over 300 species.
PLANT BASED MEDICINE WORKSHOPS
In collaboration with Dr Rahul Saraf, an Ayurvedic physician, Vivek Broome offers workshops in the cultivation and use of medicinal plants. This unique combination of two experts, will teach you how to grow and use medicinal plants to stay healthy on a daily basis.
MILK
Fresh organic milk is supplied from our dairy to nearby localities to a limited number of homes. Inquire with us if you would like to subscribe to our milk delivery service.
ORGANIC SAPLINGS
Saplings of rare medicinal and indigenous plants are available in our nursery. Visit by appointment only.
SEASONAL FRUITS
In season we have the following organically grown and naturally ripened fruits for sale.
Mangoes (Alphonso, Kesar, Payri and Gavati), Avocado, Guavas and Jamun 
STAY WITH US
Immerse yourself in Nature for a short stay!
The farm has 2 SELF-SERVICE cottages, very private, and self contained. One of the cottages has 2 Double Bedrooms, with attached baths and western toilets, and the second cottage has only one Double Bedroom with attached bath and western toilet. Both the cottages have their own sitting/dining/kitchenette and have an extra bed each.  An inviting veranda is like a magnet at dusk and dawn, surrounded by its own green canopy of trees and bamboo. The cottages are decorated in 1920's Colonial style; warm and friendly, simple, light and airy small bungalows.
One of the bathrooms in each of the cottages is connected to an external wood fired water heater. For hot water in the morning you could light the water heater yourself or  staff would light it at 8.30 am for you. Water will be heated only once a day.
They offer a complimentary continental breakfast with bookings. Breakfast includes bread, butter, jam, cornflakes, seasonal fruits and milk (fruits and milk are fresh from the farm when available), boiled eggs and cheese.
NO OTHER MEALS ARE SERVED AT THE VENUE.
Meals: Guests have a choice of restaurants in Marunji and Hinjewadi to go to or order from. They can also connect you with local people who provide good home cooked meals on order and will deliver to your doorstep. Simple snacks and soft drinks are available in grocery shops, walking distance from the cottages. A list of Restaurants is available with the Hosts.
As our cottages are self serviced, guests are expected to wash up their own dishes, after use with washing up material is provided. Please make certain your litter is separated efficiently, for disposal by our limited Staff.
A Gas stove, some utensils, cutlery/crockery, as well as tea/coffee/sugar/salt and milk are provided in your kitchen on your arrival.
Tariff:  R.3000/- per cottage, per day - for 2 adults. &
R.5000/- per cottage, per day for 4 adults.
Children under 4 years free.
R.750/-  for one extra person/cottage.
(Tariff includes breakfast)
Check-in and Check-out timings: 12 noon
If you would like to organise a barbecue, they provide a stove, coal and equipment @ 200/- per night. You could also purchase firewood from the farm @ Rs 5/kg for the bonfire if you would like.
In appreciation of the work that they put in before, after and during your visit,  a service change of Rs 150/cottage to the staff attending to you at the time of leaving is suggested.
The booking will be confirmed on the payment of the full amount by bank transfer. In case of cancellation you have an option of deferring to another available date. If the cancellation is more than 7 days in advance we will refund the amount minus the non refundable booking fee of Rs 1500 per cottage.  Bank details will be shared with you when you write to us
For booking please write to [email protected]  or WhatsApp only at 9850952359. Pl DO NOT CALL -  our weak signal makes it frustrating experience for you and for us.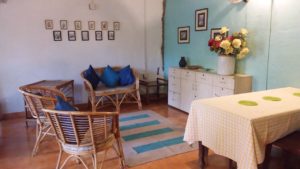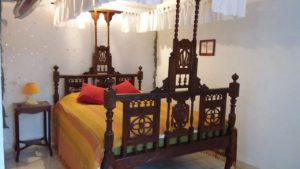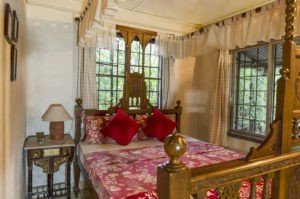 BOOKS BY LEELA GOUR BROOME
CONTRIBUTE
Read more about ways in which you can participate in our vision...
JOIN
Join our online community of organics lovers - through Whatsapp, Instagram and our newsletter you can get regular news of the latest at Jambe farms.
BUY
Sign up to receive our fresh organic milk if you live in Pune and this will be home delivered to you.
VOLUNTEER
Sign up to volunteer with Jambe farms on a regular schedule once or twice a month. These visit help the farm complete essential activities while giving you a fantastic day in Nature. We also need volunteers to help us with our online presence through social media, photography and videography.
LOCATE US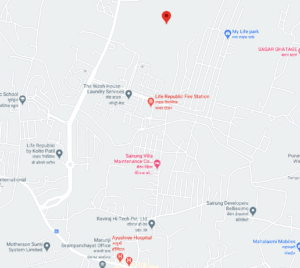 Satellite Map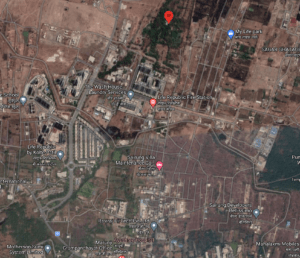 CONTACT
For home stays  contact: Neema Pathak Broome
[email protected]  / 9850952359 ( Whatsapp only)
For day visits and workshops contact : Manisha Gutman
[email protected] / 9049146644 / 9850084383
Pl WhatsApp only