THE VIRTUAL INTERNSHIP


In 2017 , eCoexist initiated and designed a unique study programme called the Virtual Internship along with the University of Birmingham and the Swinburne University in Melbourne. The first of its kind, this programme offer an opportunity to students studying in these two cities to work with the eCoexist team on subjects of ecological importance in all three countries India, the United Kingdom and Australia.

Students were mentored by the founder of eCoexist, Manisha Gutman, and discussions over online platforms such as Zoom, Trello and Skype allowed students to discuss their work with each other and the mentor. This first experiment of an internship that did not require students to leave their home and yet be exposed to issues in other countries was greatly successful. In 2018 the programme extended to the Franklin University in Lugano, Switzerland.

The internship is focussed on one of the campaigns being led by eCoexist in India. The UseMeAgain campaign, aims to educate people about the issues with using single use plastic disposable items. It strives to revive the habit of reuse by marketing cloth alternatives as an eco-friendly alternative. The cloth products, which are very simple to make, provide income to women prisoners, mentally and physically challenged adults and also women's self-help groups.
RESEARCH: To study and draw comparisons between the use of natural alternatives to plastic bags in different contexts (Australia, UK and India). This would involve historical research of the situation, including legislation around the issues, popular reactions and resistance to change. You will also research alternatives in current use, such as non-woven materials coming from China, and starch-based plastic and study the pros and cons of each.
INNOVATION & DESIGN: To study and develop products that can replace plastic carry bags. To design alternatives to plastic bags that can survive in the developing world markets. Designs would be developed for cloth bags currently in production with a focus on cost effectiveness and clarity of the message.
PROMOTION & MARKETING: To create a business and marketing plan that will ensure the successful use of alternatives to plastic bags amongst consumers.
RESEARCH: This will involve online and on the ground research regarding the history, government policies, news media and realities around the use of plastic items in your own country.
Skill needed:
Ability to collect and critically evaluate data
Collation and report writing
Comparative analysis of situations across three countries
On the ground data collection – interviews etc
Presentation and discussion of findings to other two teams
Possible candidates: Environment students, Policy researchers, Market surveyors

INNOVATION : This will involve online and on the ground study of existing alternatives as well as design and innovation of newer ideas.

Skill needed:
Product design skills
Understanding of consumer behaviour and choices
Graphic design skills for messages
Understanding of market trends
Business planning, costing of products and feasibility studies
Possible candidates: students from Engineering, with graphic design skills

PROMOTION AND MARKETING:
This will involve designing creative ways of promoting alternatives to plastic items especially among youth.
Skills needed:
Online promotion skills – website development, social media etc
Systems design to replace the use of plastic bags with alternatives in large stores
Lobbying and advocacy skills ( at least an understanding of it )
Creative Advertising skills
Possible candidates: Business, Marketing students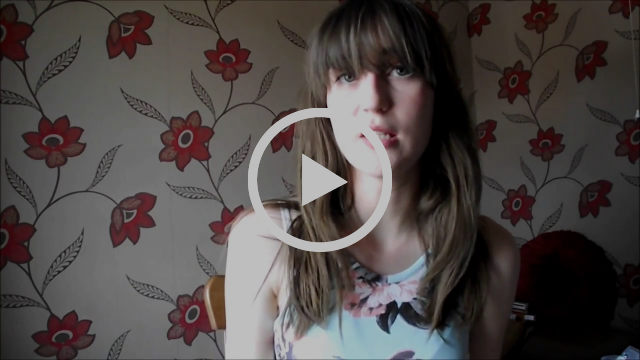 Jennifer Knowles, University of Birmingham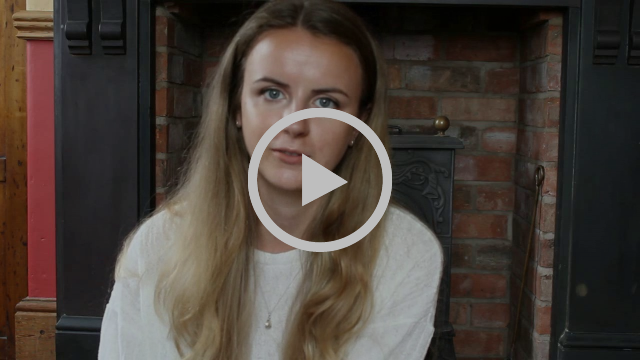 Rachel Bromley, University of Birmingham
Katherine Maloney, University of Birmingham
From the first batch of students of the Virtual Internship programme , Katherine Maloney was inspired to make a trip to India and come and work on the ground with the eCoexist team. Katherine spent a month in Pune along with her partner Edd Goh, where she got a chance to see first hand the waste management and plastic pollution issues that this city is facing. She also met with the womens groups who are producing cloth bags as an income generating activity. During her time here , Katherine did a detailed comparative study of the legislations across six cities and countries to see where a ban has been made effective and where it has not worked and why. Edd and Katherine worked on a short film on the womens self help group.

The study done by Katherine was sent to the Government of Maharashtra and informed their own efforts to establish a ban on plastic disposables in the state of Maharashtra.
Manisha Gutman, has been working on environmental issues since 2001. Trained as an architect at the reknowned Center for Environmental Planning and Technology, Ahmedabad, Manisha also holds a Diploma in Environmental Science from the Ecological Society, Pune. She is the founder of eCoexist Enterprises and the eCoexist Foundation. A designer and creative artist at heart, Manisha is both a social entrepreneur as well as an environmentalist. She has lived and worked in various countries, speaks six languages and has been invited to speak on Business and Biodiversity at the United Nations in 2009.