The Safe Holi campaign that eCoexist began with the Kalpavriksh Environment Action Group, aimed to provide safe and natural colours for the festival of Holi - while providing a source of income for under privileged groups. Over the past ten years eCoexist has worked with a diverse range of groups training them how to make and package the colours. Working with women farmers, women prisoners, mentally and physically challenged adults and womens self help groups, this campaign has brought a real income to these groups.

For Holi 2017, eCoexist has involved women in Tingre nagar, Pune taking the entire process to a space near their homes so that these women can use their spare time from their families to work very close to their own homes.
In this process, the women learn about systems of keeping stock and inventory, calculating time and labour alongside developing skills to handle tons of colour and package them. The group works as a team and timing is flexible as per their availability. They are taught to be accountable and take ownership of the process.
Most of the women involved are young mothers, who would like to supplement their husbands income or have an income stream of their own. They use the money they recieve to add value to the life of their children or pursue their own dreams.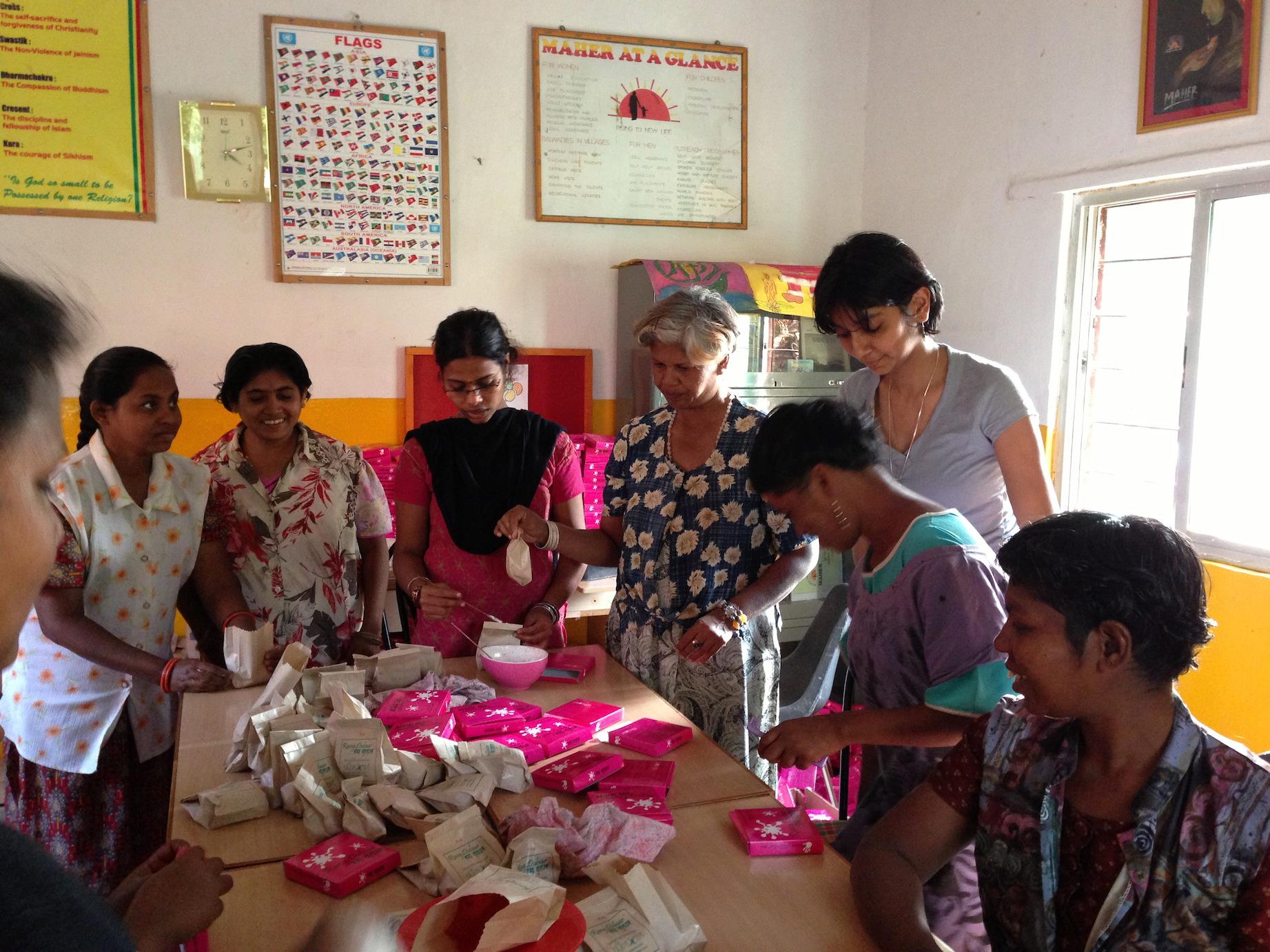 Women residents of Maher ashram - some of them were mentally and physically challenged.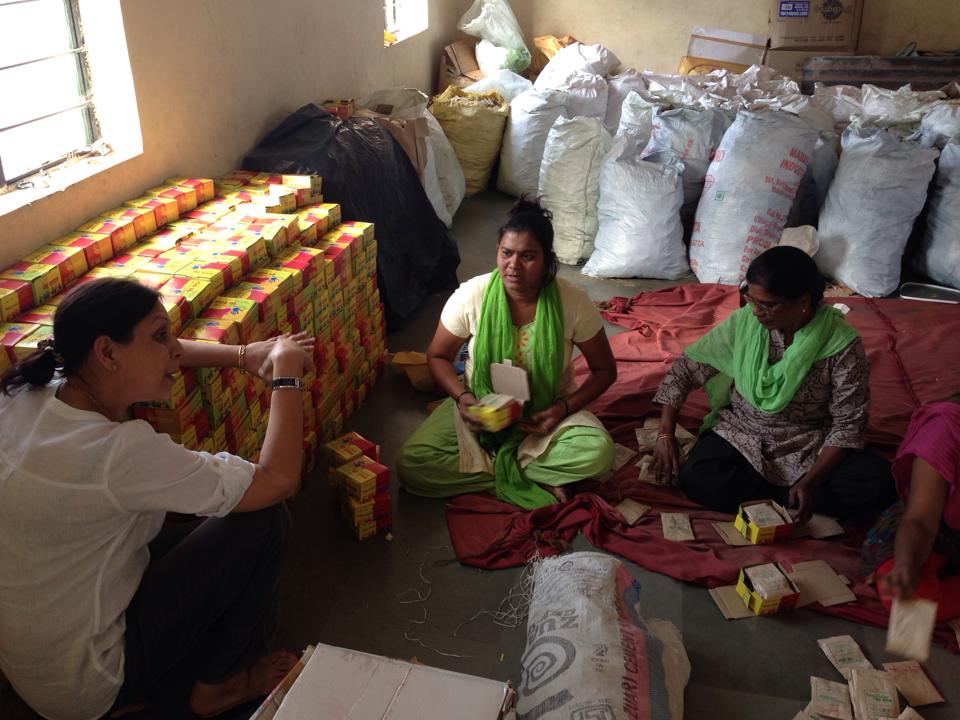 Tulsi Mahila Bachat Ghat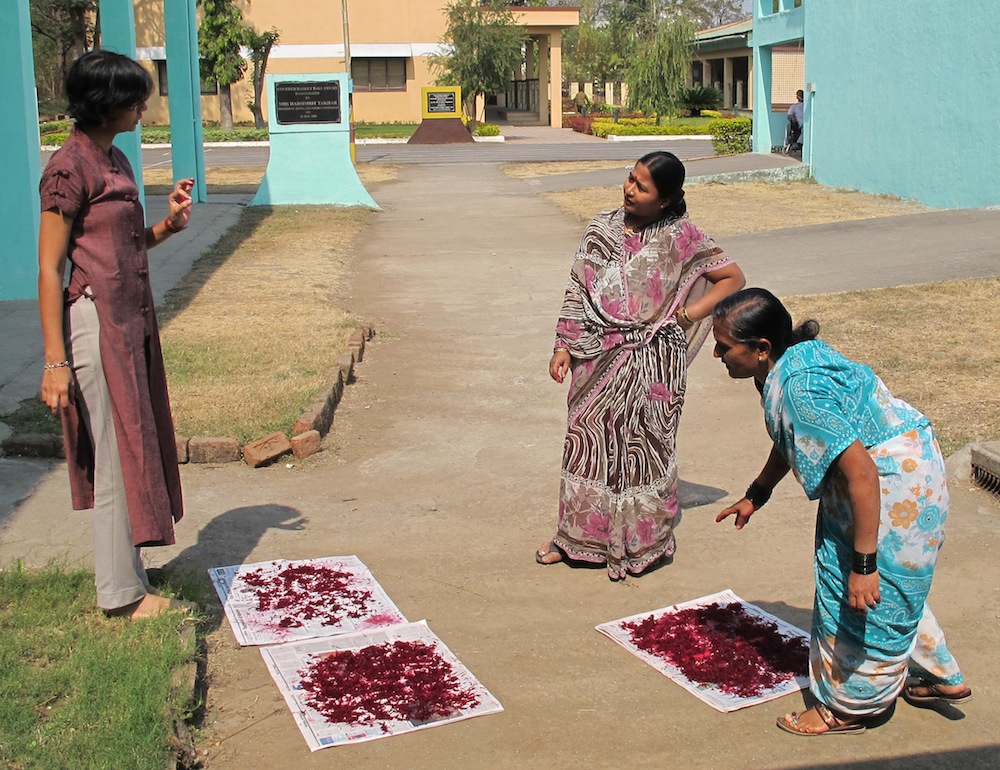 Teaching wives of disabled army jawans how to make natural colour out of vegetables.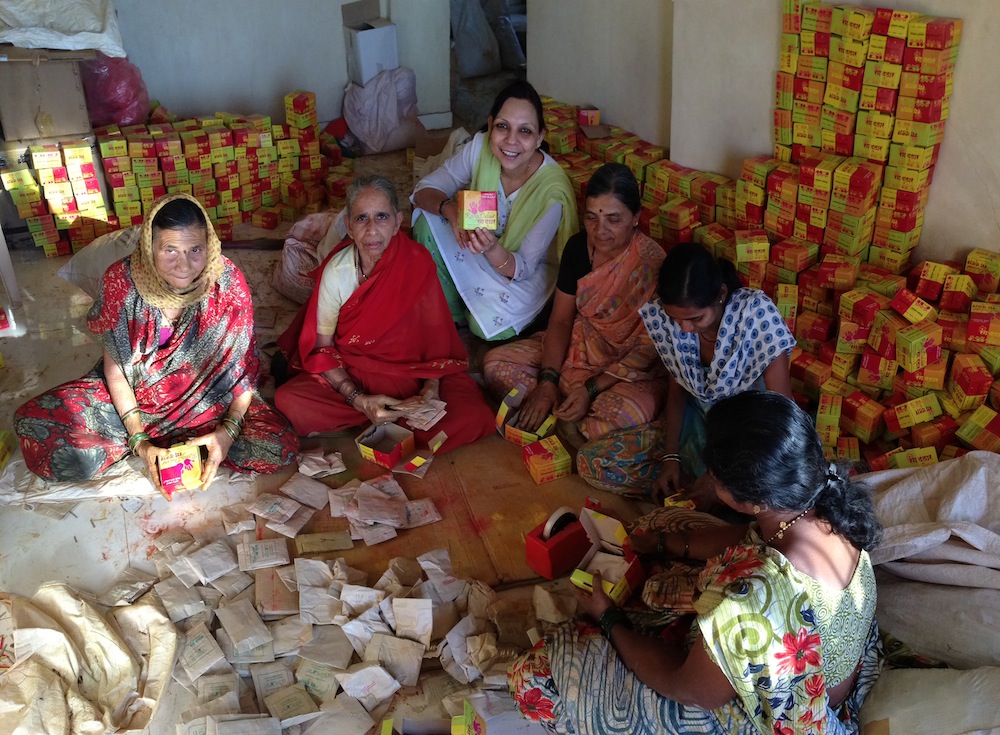 Niramaya Mahila Bachat Ghat