THE CROAK is a weekly environmental newsletter put out by the eCoexist team. It is the voice of the environment on its last legs, the final croak that can either be a plea for attention or a call of triumph as the frogs jump out of the well of ignorance and denial.
Punaravartan: Joining hands for a zero waste Ganesh festival
Now that you have an idea of the concept and vision of the Punaravartan campaign, you probably guessed rightly that a city level effort cannot be done by any one organisation alone. Earlier this year, the eCoexist team approached our friends in the environmental and social spaces, to reach out for their support and help with the implementation of this vision.
We were amazed to watch the generosity and willingness with which people responded. Slowly but surely more and more NGOs joined us as partners and as of today we have 15 organisations and more coming together.
The list includes:
1. Oikos
2. Center for Environment Education
3. Swach
4. Poornam Ecovision
5. Paryavaran Gatividhi
6. Studio Alternatives
7. Global Shapers
8. Jeevit Nadi
9. Fergusson College
10. Swach Pune, Swach Bharat
11. Manav
12.Rotary 3030
13. eCoexist Foundation
14. Radio Big FM
15. Cummins Foundation
16. Social Seva
So... how is the Punaravartan campaign going to be executed?
There are several elements for this kind of an effort to become possible ... outreach to citizens, education and awareness raising, research, collection systems , transport, connecting with artisans and publicity. Each of these aspects is being coordinated by a different group and we have all come together to work for a common goal.
Where would we start?
How much clay would we collect? Who would give the clay? Who would take it? How would we collect store and transport it? These and other questions loomed large ahead of us and one by one we watched how answers and solutions arrived.
It started by an offer of free transport by a private company as long as we were able to collect at least 3 tons of clay . So this gave us a benchmark. If one idol was to be taken as a weight of 1 kg ( roughly on an average for home immersion ) then this meant we have to reach 3000 citizens. On the other hand we had to convince artisans to take back 3 tons from us.
As we spoke to the artisans we realised that we could think bigger. Sculptors from Pen Pune and Mumbai agreed to take more from us and we set our target to 10 tons of clay.
The first step was to educate citizens - why should we make an effort to reuse and recycle clay . Organisations like CEE, Oikos and Ecological Society that have been working on environment education helped us to spread the message through posters .
A survey of awareness was conducted to understand what the current level of awareness was in the city, especially on matters like the ban on PoP. Students from the Fergusson college and Symbiosis helped circulate our survey form and went door to door to collect responses.
CEE conducted teachers trainings for the PMC schools where Punaravartan was discussed. Several private schools also took up the cause and spoke to their students about the concept.
Participating schools included:
1. Kaveri International School, Lohegaon
2. Kalmadi Shamrao High School, Ganeshnagar
3. Priyadarshini School, Bhosari
4. Bharati Vidya Bhavan, SVNM
5. Bharati Vidya Bhavan, PVM Kothrud
6. Orchid School, Baner
7. DLRC, Sus Gaon
8. Pride School, Nigdi
9. Kalmadi Shamrao High School, Baner
10. Vikhe Patil Memorial School, Pune-27
11. Vistara School
12. Marathwada mitra Mandal college of Architecture
13. Victorious Kidss Educares
Talking to residents about home immersion
The Swach team started to reach out to residential societies especially the bulk waste generators and sent out an appeal to them to spread the word. The idea was to encourage home immersion as far as possible. When you immerse a clay idol at home , you can be sure that it is going into clean waters and it is also possible to collect the clay sludge after the immersion. One can easily gather it in a piece of cloth and bring the bundle to a collection point. Some societies also offerred to become collection points for their locality.
A short video was created on the process of home immersion in English and Marathi and circulated via whatsapp widely.
Watch the video here...
The river is the center of our discussion - by doing home immersions we reduce the load on our natural water bides. JeevitNadi who has been campaigning for the protection of the river, played a central role in ensuring that citizens understand why the river has to be protected.
The eCoexist team reached out to several artisans in Pune, Pen and Mumbai to check if they would be willing to accept the clay if we were to collect it. They unanimously agreed , whether in clay sludge form, in the form of idols or as clay powder.
Since the artisans are the key part of this campaign, it was important to understand their challenges and concerns because of the ban on Plaster of Paris. This effort to return the clay to them would help them make the shift to clay from PoP as we were offerring it to them for free.
Omkar Salunkhe, a young artisan who worked on the pilot test explained to us the pros and cons of clay sludge. Prashant Desai the president of the Murtikar Sanghatana in Mumbai and a professor at the MIT University , agreed to take upto 5 tons for his network of artisans.
For this effort to happen at a city level, we needed to set up a robust collection system with collection points and transport. This work was done by Poornam Eco vision and Paryavaran Gatividhi , both of whom have a wide network of volunteers and contacts across the city of Pune. Over 50 locations were identified and kits are going to be sent with banners to each location.
A list of locations and a map was created to inform the public about where they can drop off their clay.
Now we need volunteers to man the collection points and interact with the citizens who come to drop off their clay. The call for volunteers was sent out by Global Shapers Collective and Manav. The volunteers will be speaking to all the citizens who come , ensuring that the clay collected is free of other waste such as plastic and thermocol and getting commitments for the next year as well.
Would you like to volunteer? Sign up here...
Collective network building
The manner in which the network has been growing steadily is an indication of the amazing community we live among. Swach Pune, Swach Bharat reached out to over 75 organisations, inviting them to join the collaborative effort. The message reached other cities too and Rotary 3030 took up the idea for Nasik. In Ahmedabad, Rajkot and Baroda - the Little Millenium group stepped forward to help spread the word.
Endorsement from the Pune Municipal Corporation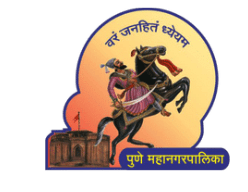 This project has been adopted and endorsed by the Pune Municipal Corporation. They will also be collecting clay idols alongside our collection and then sending us the idols they have collected so we can pass them back to the artisans. The PMC is committed to ensure that the Ganesh idols are handled in a respectful way and returned into the production loop for reuse.
While we have made all the necessary preparation for this collection of clay sludge, now we need all of you to commit to donate the clay to us ! We feel this is a fantastic opportunity to ensure that our worship protects Nature and we know that you will agree!
Please extend your help to us by signing up to donate the clay sludge using the form below - you can then check out the map and find a location closest to you. The collection will take place on Sunday 4th September and Sunday 11th September from 10 am to 1 pm.
The Croak is a weekly environmental newsletter put out by the eCoexist team. It is the voice of the environment on its last legs, the final croak that can either be a plea for attention or a call of triumph as the frogs jump out of the well of ignorance and denial. Satirical, urgent and wise the newsletter brings to your attention, topics of global environmental relevance as well as emerging encouraging alternatives. Put together by a team of passionate Nature lovers, The Croak hopes to look at the environmental crisis in its face. It is a tool to reconnect readers to Nature, through questioning and self reflection. To understand the outer environment as a reflection of our own inner state, individually and as a species. And to take responsibility for enabling change.
If you would like to contribute articles on ecology consciousness and sustainability please get in touch with us.
Donate Here! Use the Gpay code on the right to send us a donation today. The eCoexist Foundation is a not for profit Section 25 company registered in Pune.
Please send us an email with your details at
[email protected]
once you have made the payment so we can send you a receipt. Currently we take donations from India only. We thank you sincerely!
eCoexist
306 Harmony Wing 2 North Avenue Kalyaninagar Pune 411006
All rights reserved.